Bob
"You came to us so small, but so full of love and energy. Once we realized that you were as lovable and energetic as all of the kids in the house, we knew you were made for us. You never could contain your excitement for anything or anyone and although it drove us crazy sometimes, that's what we loved about you. Lap after lap around the house, racing Shawn and Jessica until they gave up; chasing ball after ball no matter how many times we would throw it, you always played with your whole heart. Thank you for the joy that you shared and for always protecting us.
We are thankful that you are no longer suffering and we thank God for the time that we had with you. Jessica said it best, "We will miss you. And we want you to know that we love you!"
From Your Loving Family,
Lauri, Trent, Shawn, Jessica and Aaron
Trigger
Our Trigger was a loving and playful cat. He filled a special place in our home. Now we have an empty space that will never be completely filled. Hew was One-of-a-Kind; the funny things he did like walking on a leash, running up and grab your leg as you walked pass, and rolling over like he had part dog in him. He would also jump on our dogs back. He was very crazy.
We miss and love him dearly.
Love you always, Your Family
Dasha
12.8.2007 - 6.29.2013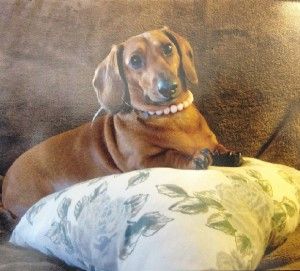 Treasured "Daughter" of David and Diane Cralley
We met Dasha on Valentines Day and she stole our hearts from the very beginning.
She was such an adorable baby; so cute and funny! She kept us smiling and laughing for five and a half years. She was a very loving girl and the best cuddler! Dasha loved everybody and gave lots of sloppy kisses. Everyone who met her loved her too. Even though we had such a short time together she enriched our lives more than we could have imagined.
Dasha, we love you with all our hearts and will miss you everyday!
Kumiko
5.22.2009 - 12.22.2010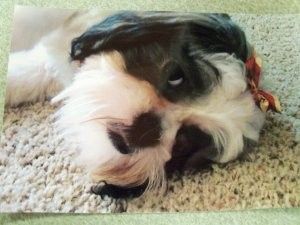 Beloved of Susan and Randall Atkinson
While you could not speak the words, I could hear the whispers of your voice
telling me it was time to go to celebrate your life and rejoice.
You decided it was time to go and find your resting ground.
You lay down your tired head and went without a sound.
In my heart I know you loved me
as much as I loved you.
I pray that you have found peace–that's helped to see us through,
I want to thank-you for all the joy in my life
and smiles you have brought to me.
May God guide you on your journey and may
your spirit always be free!
Author Unknown
R.I.P Kumiko–Love you!